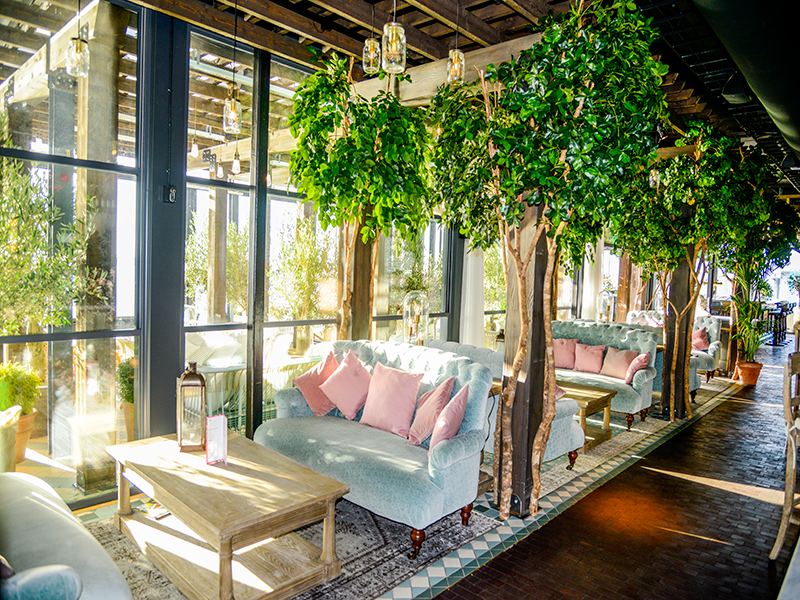 Panora-View for new perspectives
On Steam Hotel's 18th floor, four vertical sliding partitions open up the view over Lake Mälaren. When the weather permits, the partitions open up and guests can move freely between inside and outside.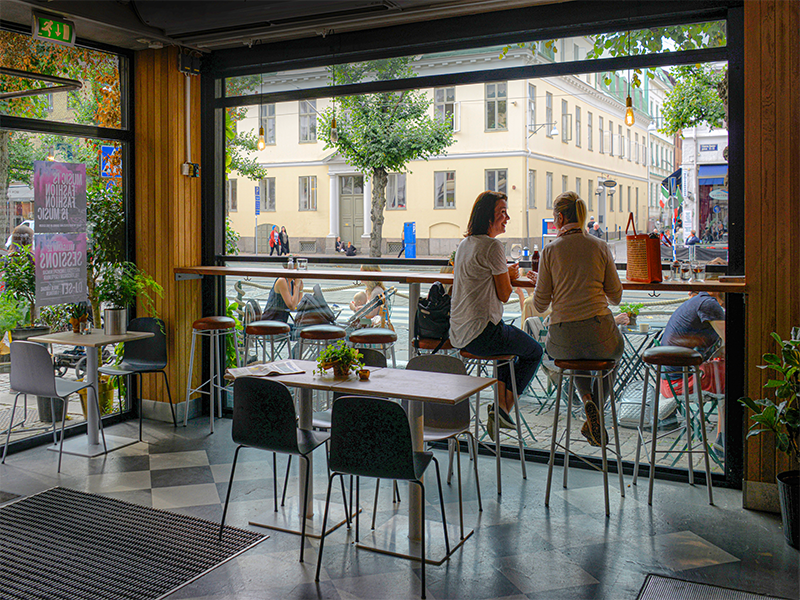 Bar lounge between outside & inside
By placing a vertical sliding partition in the façade of the restaurant, the boundary between inside and outside is blurred. For the restaurant owner, this creates a flexible space and more attractive places for the guests.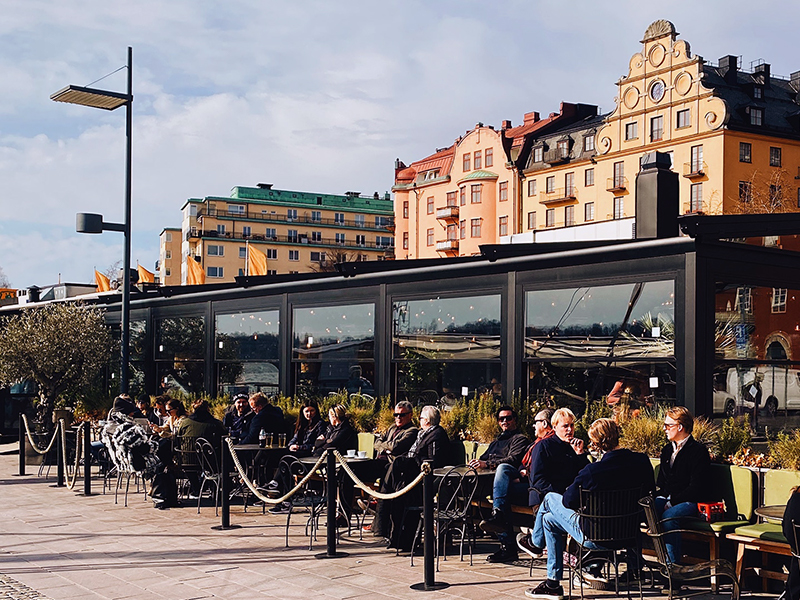 Glass solutions for increased occupancy
Orangeriet Bar & Cafe uses ErgoSafe's flexible glass solutions Panora-View and ClickitUp, which enable the restaurant to increase occupancy when many guests want to be seated"